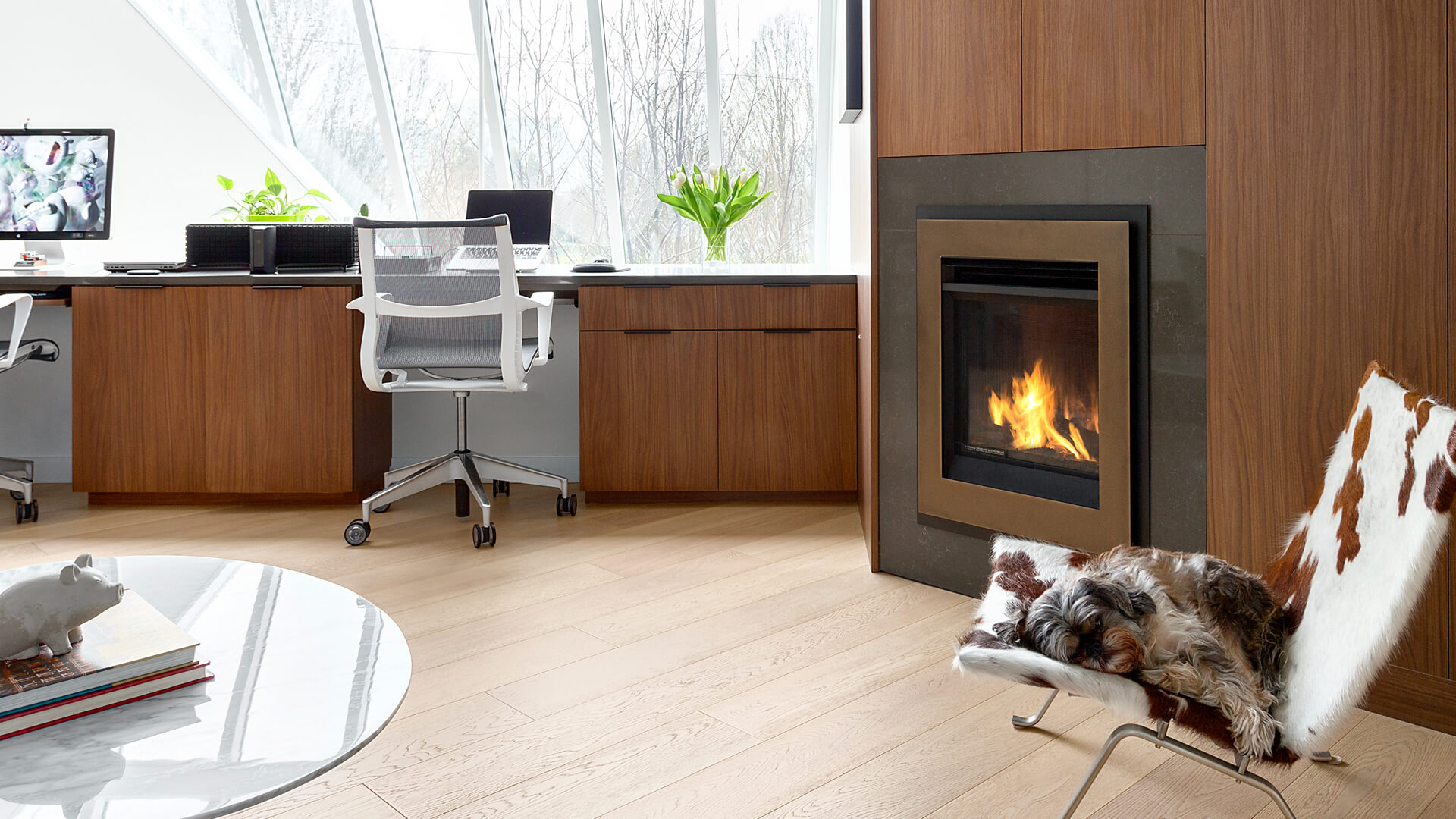 The home office may seem like a place for the computer and landing space for papers to pile up, but in reality, the home office should be a room that encourages productivity.

It's essential to consider a few key aspects when organizing an office, such as: What type of work will be done in the space? What are the must-have items for the room? And most importantly, what do you need in the area to feel comfortable? Once you have tackled these three essential questions, you can move on to organizing your home office.
Consider Storage Space: One of the critical things every home office needs is versatile storage space. No matter the size of the room, consider adding a bookshelf or built-in storage that is easy to access and organize. By providing yourself with this space, you will find it easier to focus on work and the task at hand rather than the clutter that may surround the area.


 Give Paper A Home: No matter what job or task you may be working on, it can be almost guaranteed that you will have some sort of paper lying around. The key to an organized office is keeping the paper trail under control, either by creating a built-in filing system or something as simple as a desktop file folder that will keep everything in place. This will help you in the long run when searching for important documents as you won't need to look far to find what you need.


Encourage Comfort: While comfort may not seem important in a home office, it can be beneficial for organization and productivity. The idea is that when you are in a space, you feel comfortable in and enjoy being in, you'll get more work done and strive to keep it looking good. Comfort for an office can be something as simple as a soft, relaxing chair or something as exquisite as a Valor Fireplace to keep you warm.


Add A Personal Touch: It's essential to add a personal twist to almost any room but can be especially important when it comes to an area you'll need to work in. By adding personal items such as favourite photos, a soothing light or even a jar of yummy treats, you will find yourself more relaxed, which in turn helps you produce your best work. By making this space feel personal, you will be more likely to keep it organized, and it can help reduce clutter by picking a few of your favourite items.


Create A System: Whether your home office is meant for writing, handling financing or working from home, the entire office needs a system. This would entail planning what comes in and out of the space and deciding how you will handle things. For example, if a lot of mail needs to be dealt with promptly, create an area so it doesn't get forgotten and can be sent out immediately if required. Create an office system tailored specifically to the work done within the office and customize it, so you don't have to consider much when an influx of papers or assignments arrive.