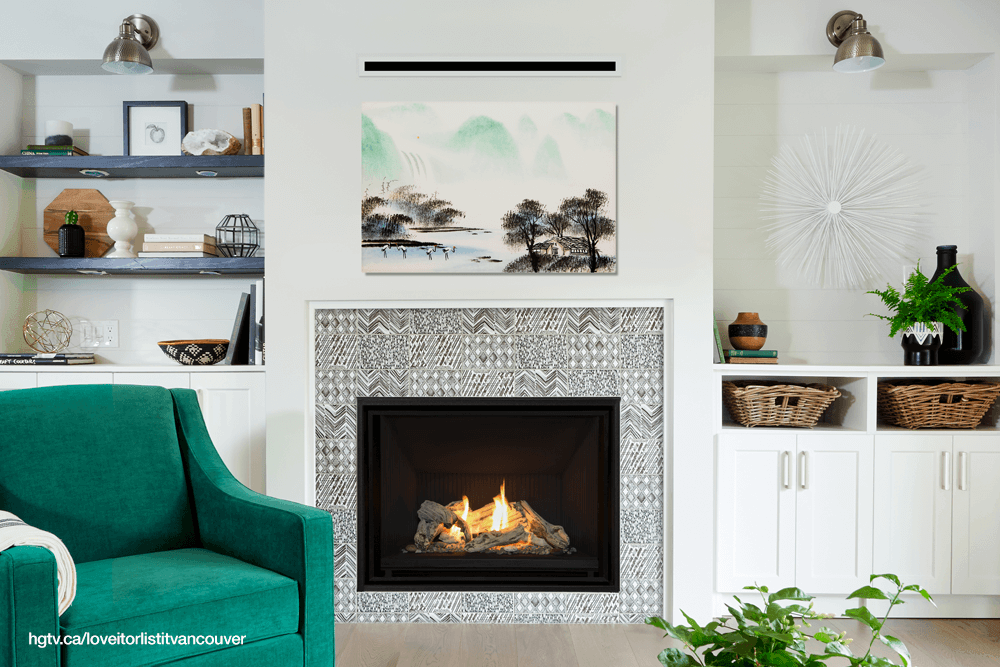 Keeps Walls Cooler
Valor's unique HeatShift™ transfers convective heat upwards through hidden ducts and back into the room — completely bypassing the wall and surface areas above the fireplace — so valued artwork, a TV or construction materials stay cooler.
---
Flexible Installation Options
---
Improved Performance
A raised heat outlet improves convection airflow — reducing wall temperatures and improving overall performance – circulating warm air back into the room at a higher elevation.
ƒ
Harnessing convective warmth, up to 60% of fireplace heat rises and flows through HeatShift™ and back into the room. The remaining radiant heat emanates from the fireplace, warming people and their space.
---
More options for construction
Run heat-sensitive finishing materials right up to the fireplace surround, including drywall, wood, tile, and stone. Install mantels at a one-to-one ratio of depth to height from the fireplace surround when using HeatShift™
---
Learn More
For more information please visit valorfireplaces.com/heatshift.