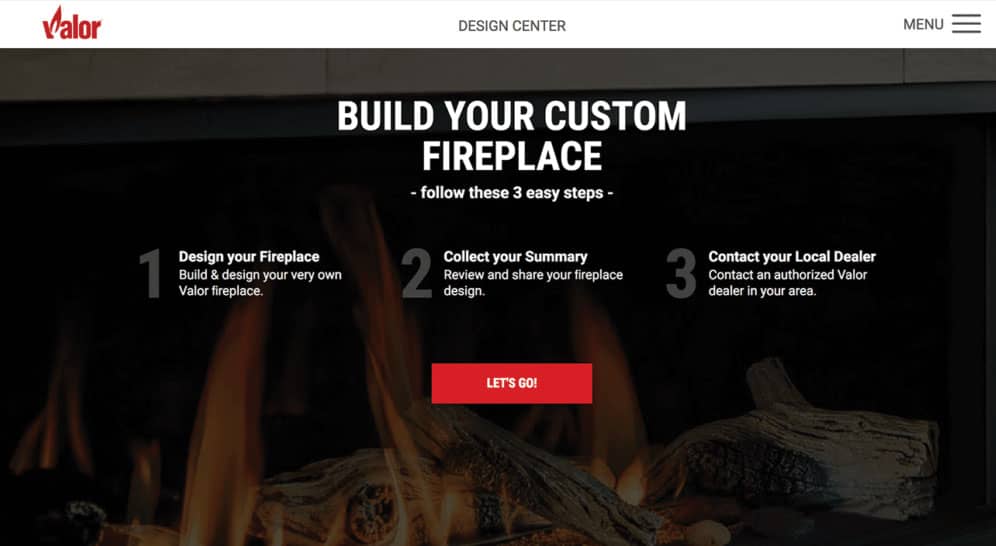 We are happy to announce an all new Design Center web application for 2017! The app has been re-built from the ground up and is completely responsive – meaning it will work on any mobile device, tablet or desktop computer. The app features a new design and an all new product management system that will make building your Valor fireplace as realistic – and easy – as possible.
Follow these 7 easy steps:
Choose your fuel – either natural gas or propane
Choose your installation application – new construction, insert or freestanding
Select your model – fireplace series will be presented to the user with the series name and available model numbers
Choose a background – choose between a standard blank canvas or 13 additional background options
Build your fireplace – select a fuel bed/liner combination followed by fronts, trims, etc. to create your ideal Valor fireplace
Select your optional accessories – add-on additional accessories that have no visual impact on your design (such as handsets, venting and other kits)
Email or share your fireplace – Click the "Share Your Build" button to easily email or share your design on social media. Users can also use this page to find a dealer or save their design for later using the "Save to Wishlist" button.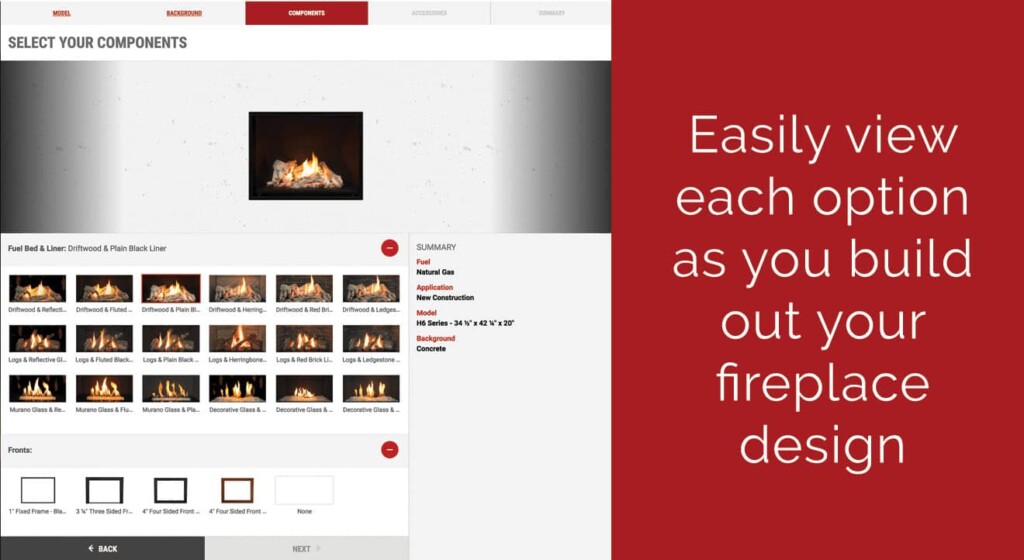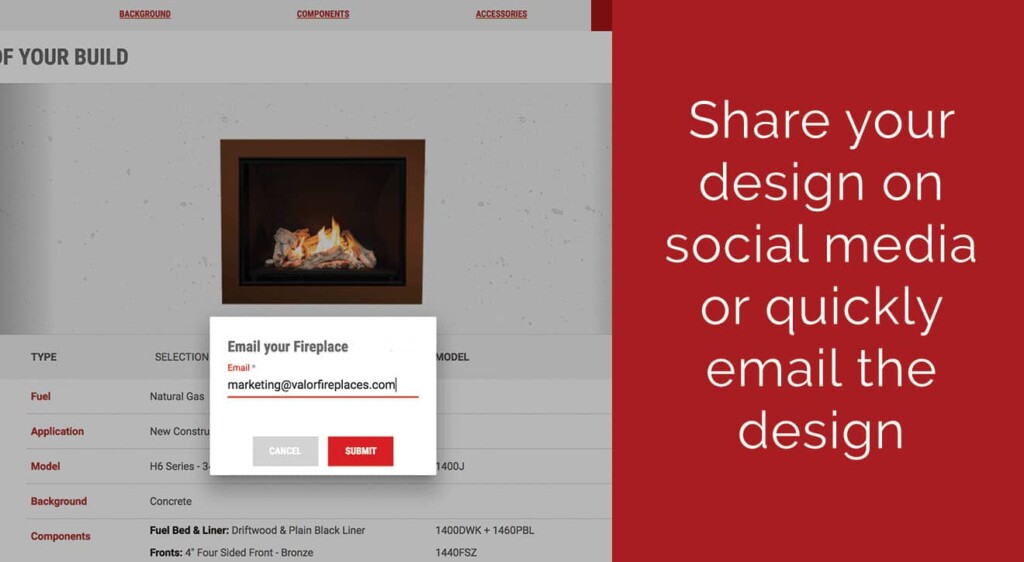 Build Now!
To create your very own Valor fireplace please visit
design.valorfireplaces.com
and share your design on social media today using the hashtag
#customvalor
!