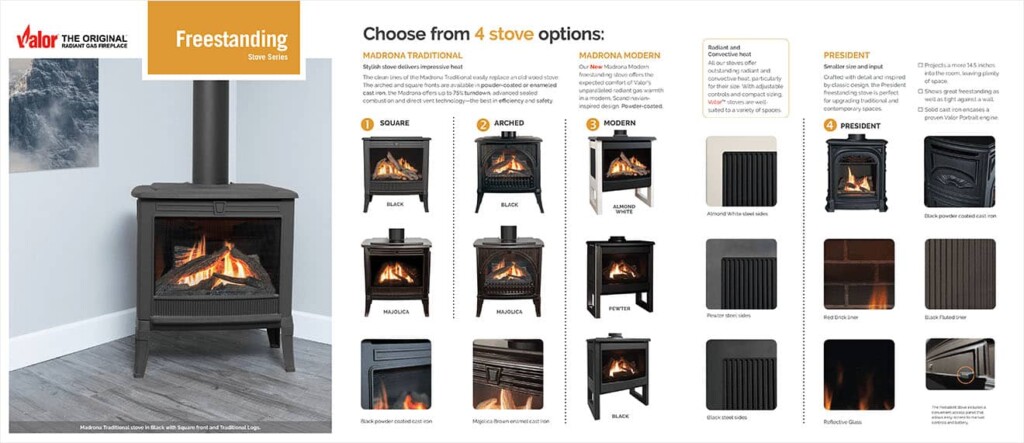 We are happy to announce that the Valor Freestanding brochure has been updated to include the recently introduced Madrona Modern and several other important updates.
Our Freestanding Stove Series provides a choice between a variety of design styles, from traditional to modern, without sacrificing the most important Valor ingredient – efficient, radiant warmth. Valor freestanding stoves provide a reliable heating source, adaptable to any living space, for years to come.
The updated brochure includes a new layout for choosing your freestanding options, fuel beds and liners, while incorporating the latest specifications & components.
View/Download Now
To view or download the new brochure please click here. For more information on the Madrona Modern please visit valorfireplaces.com/madrona.