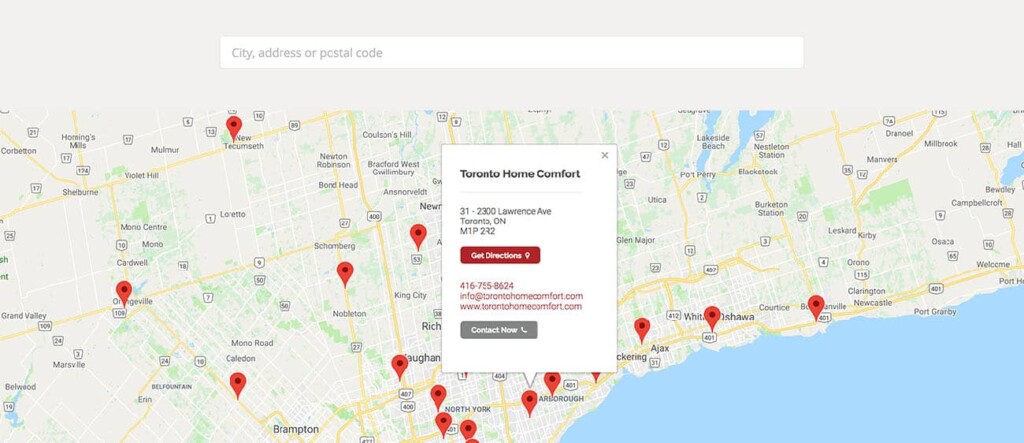 As part of a continual effort to improve the digital services offered, Valor is happy to announce a large scale change to the Find Your Dealer section of the website. Changes include:
Pins: The map will present the user with pins on the map to show dealer locations. Click the pins to learn more, get directions or contact the dealer.
Improved geo-location: The locater will automatically be able to tell your location and provide results within the map (via a pin) or in a list below the map.
New search options: Users can now search via city, province/state, direct address or postal/zip. If a dealer is not within one of those areas, the closest dealers will be shown.
User choice: Customers can click on the plus or minus arrows on the map to expand or change their results screen. Drag the screen around to find more choices if needed.
Mobile friendly: Easily access the map and dealer locations on your phone or tablet.
Try it Now!
Use the all new Find a Dealer page by visiting valorfireplaces.com/contact.
Notice a bug? Let us know by clicking here.