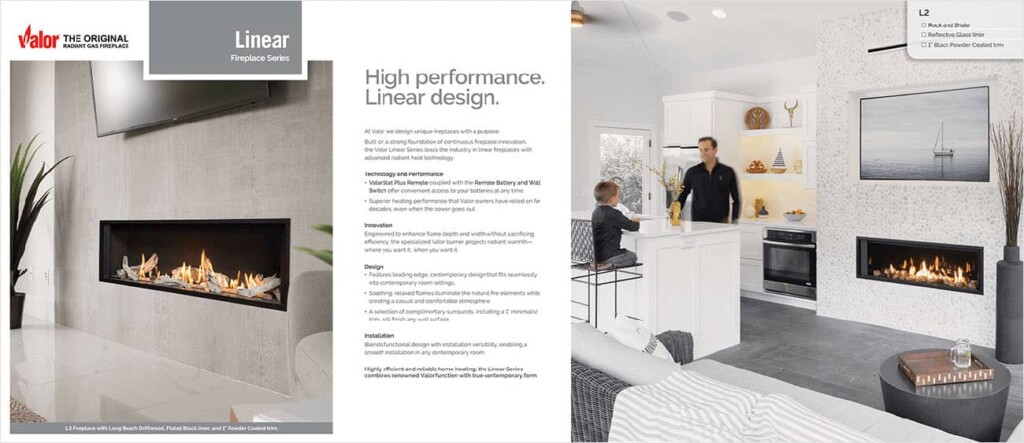 We are happy to announce an updated version of the Valor Linear Series family brochure. This update included the addition of Splitwood & Limestone for the L3 Series, updated HeatShift™ information, improved copy and more.
Physical copies will soon be available at a local Valor dealership very soon!
View Now
To view or download the entire update for the Valor Linear fireplace brochure please click here.