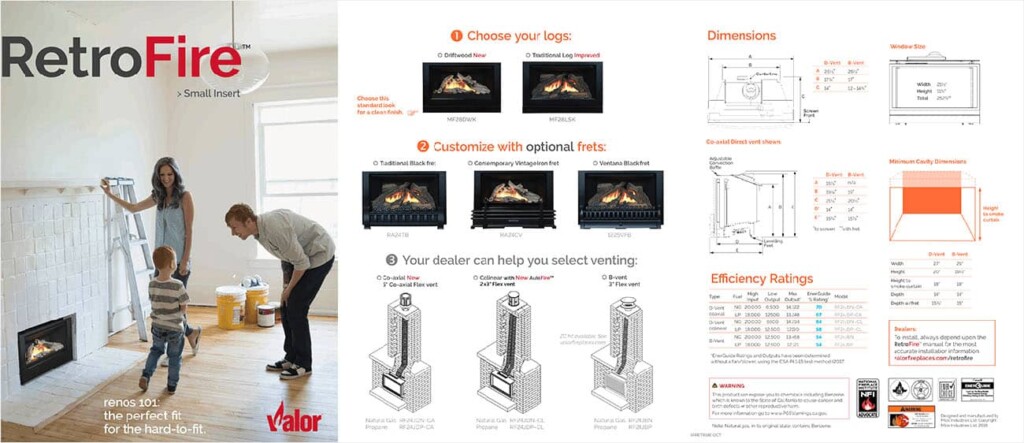 We are happy to announce an all-new Retrofire brochure that has been updated with a new format that highlights the updated engines, installation methods and why the Retrofire is right for you. The Retrofire insert is designed for installation within existing masonry and factory-built wood-burning fireplaces. Install your Retrofire clean, as it does not require a front or trim for operation.
To learn more about the Retrofire insert, visit valorfireplaces.com/retrofire.
Click here to view/download the 2018 Retrofire brochure.