Simplify your Valor LX2 multi-sided fireplace installations by using the all-new optional Steel Framing Kit (2200SFK). The Steel Framing Kit consists of 3 sections designed to match the footprint of the LX2 engine and provide improved installation of the unit.
The upper section is designed to accommodate the HeatShift's 38-inch forward-facing LDK4 plenum, the two side-facing LDK3 plenums or the upward-facing LDK7 duct termination plates along with a required minimum 2-1/2″ ceiling gap discharge outlet. For more information on HeatShift™ please visit valorfireplaces.com/heatshift.
Benefits of the 2200SFK:
Easy to assemble
No framing required
Can complete the install in one visit
Sized perfectly to fit the LX2
Please note that the 2200SFK needs to be installed before venting.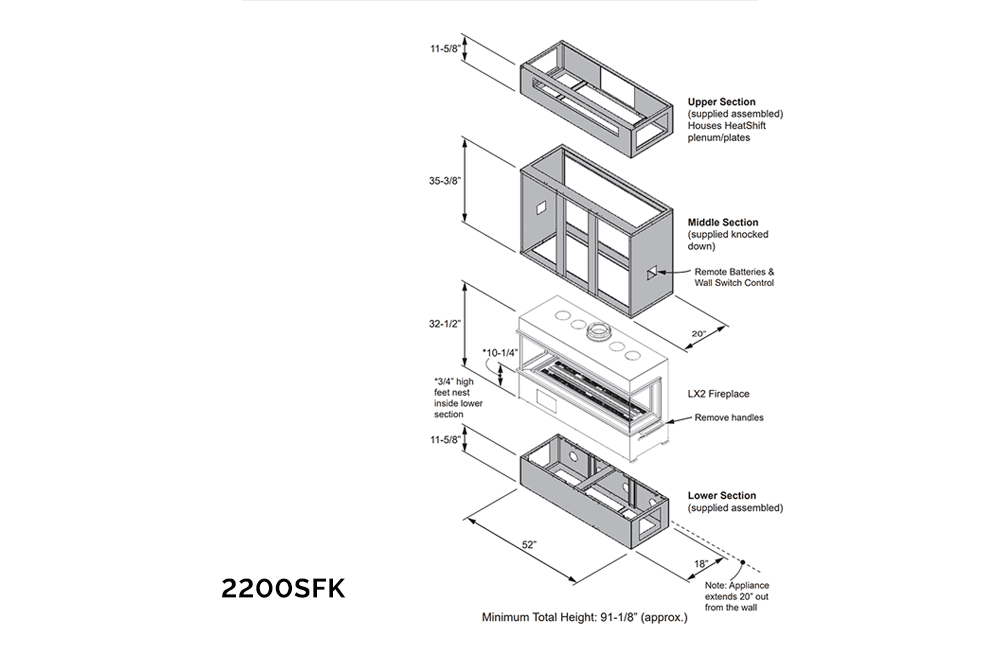 Learn More
For more information on the 2200SFK please visit valorfireplaces.com/lx2 or download the manual by clicking here.