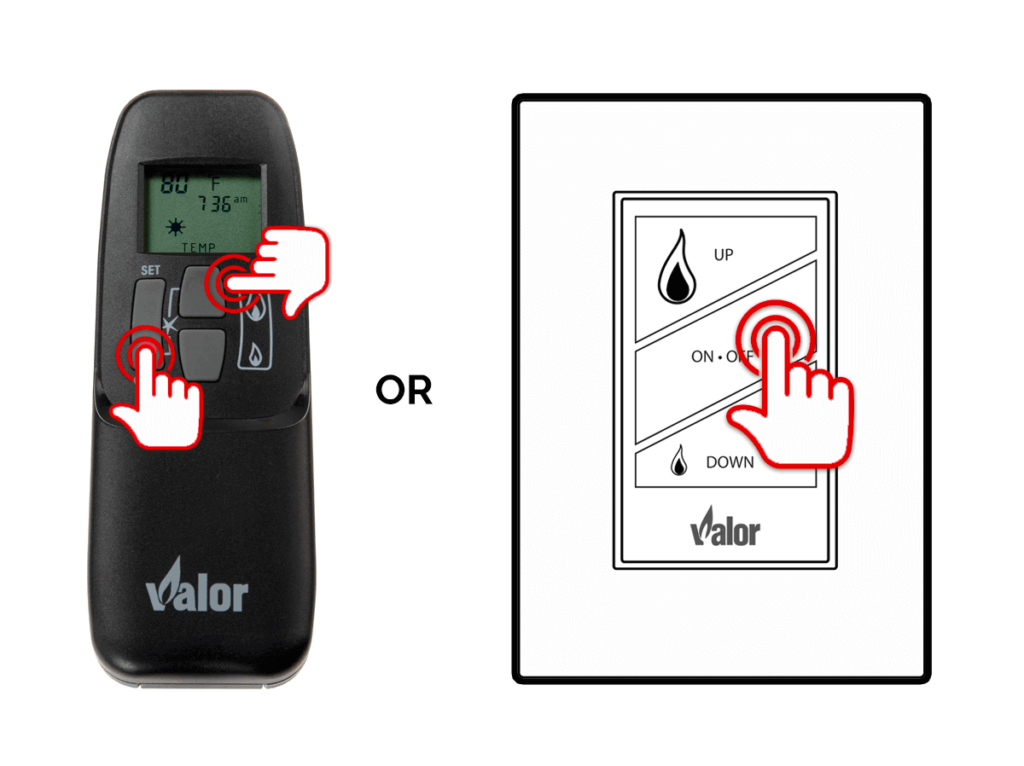 Adjusting Flame Heights to Low & High
Using your Valor remote control simply press the large flame button to turn your fireplace to high. To set your fire to low, press the small flame button until the desired flame height is met. If you are using the Valor wall switch, simply use the UP & DOWN buttons to adjust your flame height until you find the perfect balance.
Turning Down to Pilot
Using the remote, hold the small flame button until the flame goes out. For the Valor wall switch press the DOWN button. Your pilot light will remain on and allow you to easily start up your fireplace at a later date.
Learn more about controlling your Valor gas fireplace
for more information on remote controls, fireplace control and more, click the links below: