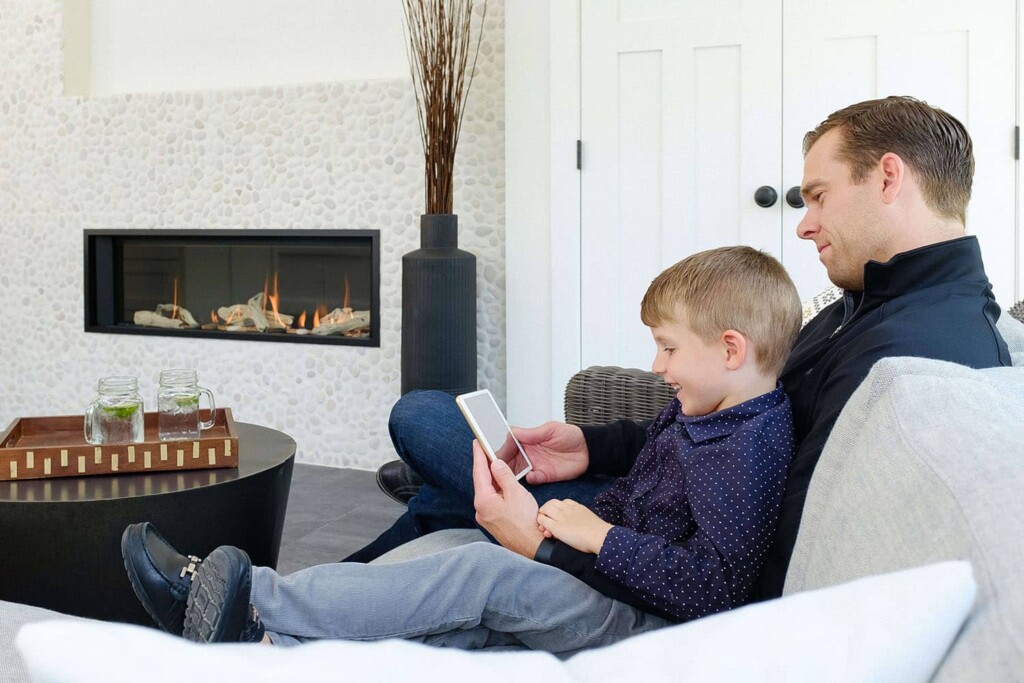 Since 1890 Valor Fireplaces has been pioneering and perfecting radiant heat technology and gas fireplaces. From contemporary to traditional, brushed nickel or powder-coated bronze and black paints, Valor offer distinctive designs to enhance any décor and design. But our fireplaces provide more than just a good-looking flame in a frame. They also deliver cost efficient, reliable heat that you and your family will love and appreciate.
Discover why you should consider installing a radiant Valor gas fireplace in your home by reading below:
No Fan Required
Our fireplaces elegantly combine radiant and convective heating technologies. An aerodynamically shaped firebox naturally moves heat into the room – all without a noisy fan that could interfere with televisions or sound systems.
Quality Materials & Beautifully Designed
From the corrosion-resistent aluminized steel firebox to the custom heat exchanger and barrier safety screens, every Valor fireplace features the highest quality engineering.
No Power, No Problem
Because a Valor fireplace doesn't need any electricity to run fans, the home will remain cozy in the event of a Winter power outage. Our products provide efficient warmth, designed to heat your home at all times of the year.
Let's Clear the Air
Aside from providing a more constant, comfortable temperature, radiant heating improves air quality. No fan means no dust, fumes, pollen, pet hair or other particles are blown around. Natural humidity is maintained and in winter, static electricity is reduced.
Safety and Savings
If the fireplace is unused for over five days, the pilot flame will automatically turn off , saving energy and heating costs. All Valor fireplaces come equipped with a safety screen to hep protect toddlers, young children and at-risk individuals from the fireplace.
Fingertip Control
A remote handset lets you control the pilot light, adjust flame levels and even program room temperatures.
Easy to install. Easy to service.
Our fireplaces are engineered for flexibility of installation and servicing. Your clients will appreciate the effortless performance of their Valor fireplace.

The Right Heat, In The Right Place with HeatShift™
Clean, landscape design allows TVs or artwork to be placed above the fireplace. But over time, subtle temperature changes can affect these wall-mounted items. Until now, you've needed to work around these limitations. That's why Valor invented HeatShift™ technology to reduce wall temperatures above your fireplace.
Discover more about HeatShift by visiting valorfireplaces.com/heatshift.
---
Locate an Authorized Valor Dealer
Valor fireplaces are sold via our authorized dealer network across Canada & the United States and provide qualified installations and aftermarket service. To locate a dealer near you please visit valorfireplaces.com/contact/.
Learn More
To learn more about Valor gas fireplaces please visit valorfireplaces.com.